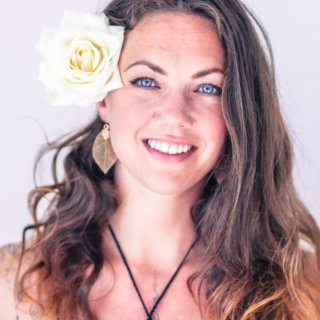 "Remember your Heart. It doesn't speak words, but Frequency"
I AM here to support you to Remember and Embody your Golden Heart towards the New Paradigm, the New Golden Diamond Age.
I AM a Golden Heart Activator, a Cosmic Medicine Woman, dedicated to support HUmanity and Mother Earth on their Path of Ascension.
Charlotte was employed as an HR Manager, Casemanager and Counselor untill 2017. In this role she created the opportunity to observe herself and humanity's heart, body, mind, soul, health and behaviour in multiple ways. Besides her work in society, she started her own spiritual awakening ascension path since the age of 18. Since then she followed many courses and studies regarding energetic healing, angelic therapy, crystal therapy, meditation, reikimaster and shamanism. In 2014 she connected with the shamanic plantmedicine Ayahuasca on a personal level, which resulted in deep shamanic ceremonial work as an Ayahuasca Facilitator ~ Healer. This deep ceremonial shamanic work, including two Master Heart Tattoo Initiations (from AhnéYah Sophia of the Garden of Arai'na) awoken her Multidimensional Heart.
Step by step she integrated, embodied and merged with her Multidimensional Higher Self Essence "Aliyah Ahu'na". Her soul energy that resonates with Divine Purity, connecting, bridging and alchemizing Heavens & Earth. Now Charlotte fully embraces the Path of Ascension and BEing a Pure and Clear MultiChannel; connecting and bridging the Multiverses within and without in All that excists. Creating a safe space to support every soul, to discover and embody the Language of their Golden Heart: to Be a Master of a balanced state of all the bodies physical, mental, emotional and spirit. Deeply inspired to spread the seeds of Knowing that "the Heart is the Key to Love, Freedom and Unity". She is determined to activate as many hearts into their Golden State of BEing and discovering their inner worlds.
"Because living all your senses and embodying your Pure Essence, is the most amazing gift your can ever give yourself (& the collective)".
* Heart to Heart * | * Soul to Soul * | * I See You *
Charlotte Aliyah